UPDATE:
According to LBC, 5 poeple were held in cabinets, 2 of which were saved and the rest 3 are awaiting to be rescued. Telefrique officials said that a "technical fault" took place, but "nothing is serious, it just need time to put the cables back in place".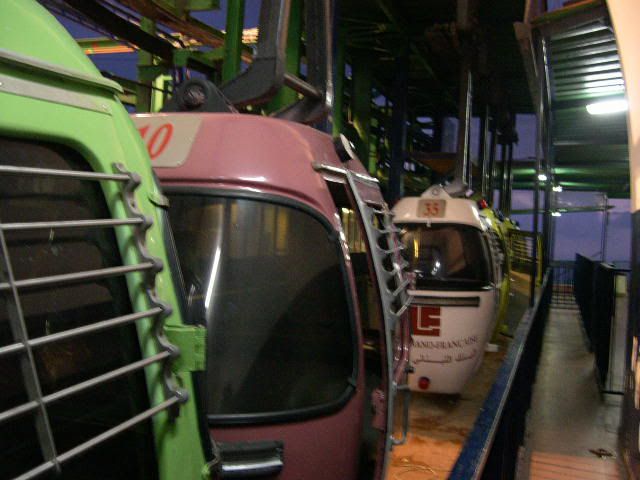 News are spreading all over the town.

It seems that Jounieh telefrique's cables has derailed! And people now are stuck in the cabinets while the civil defense forces are trying to help them! Reports says that some people have fainted, and others are screaming. The crisis started over an hour ago, and I don't know what or how it happened.